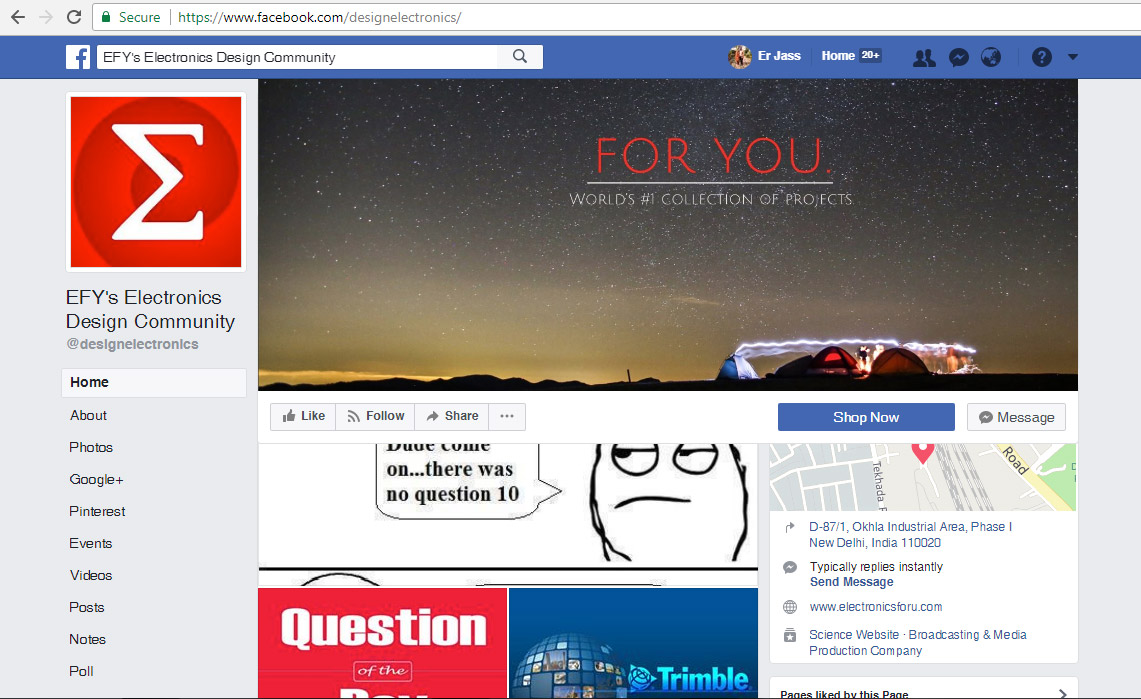 Design Electronics
This Facebook page caters to the electronics fraternity with the aim to discuss latest technology and trends, and to share knowledge. With the addition of this channel, we hope to expand the platform and build a bigger community globally.
Visit Page
Open Source For You
From FOSS newbies to power users, from developers to sysadmins, This facebook page powered by LINUX For You has everyone covered. Join our community, and let's collaborate in creating content to assist users!
Visit Page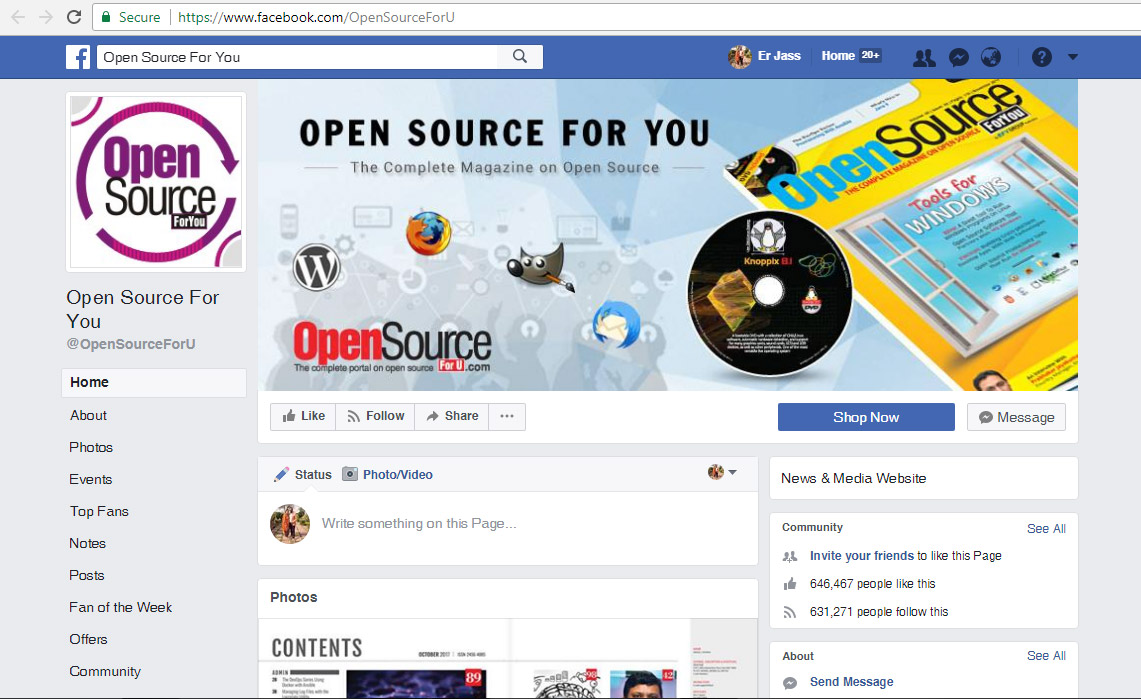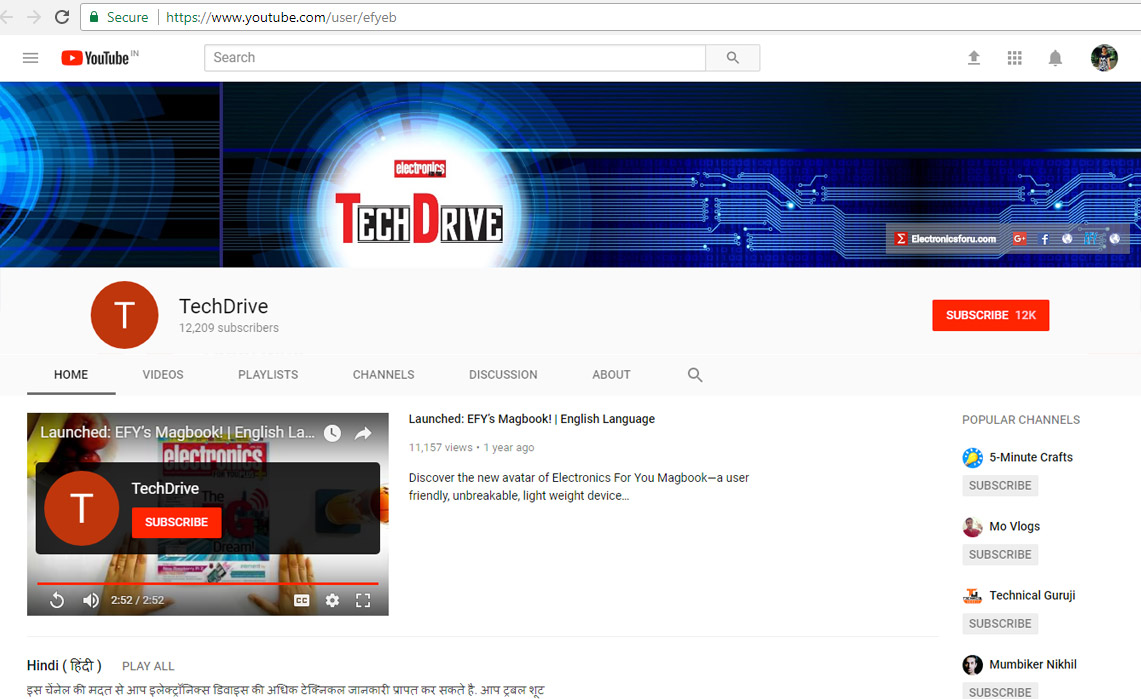 Tech Drive (Youtube Channel)
Tech Drive on Youtube is the official video channel of EFY. From tutorials to DIYs, from open source to internet of things, there is something on this channel for every engineer and enthusiast!
Visit Page