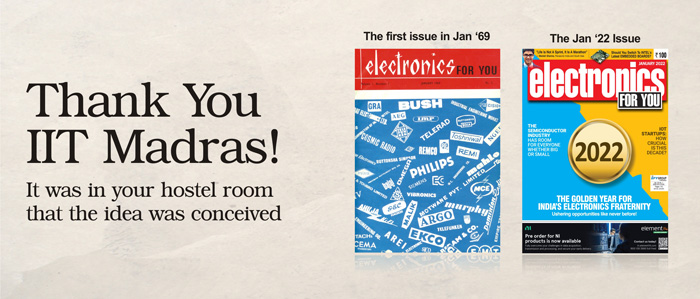 Blessed to be in business since Jan of 1969, when we launched our flagship publication: Electronics For You. The opportunity to enable young techies to understand and benefit from electronics excited our founders. Since then, we have launched more magazines, e-zines, websites, social media communities and events–all around tech. But, our goal has not changed!
It remains, "To enable YOU to make informed decisions ralated to technology".
Thus, despite many more mediums get added through which we communicate with our audiences, we continue to "do the same 2 things".
The team at EFY has set for themselves the target of empowering and helping 25 million techies across the globe, by, 2025. Hence, we continue to invest heavily on growing our online communities and increasing the number of readers of our digital publications to achieve the 2025 goal.