How does India enable sales of electronics components across the globe?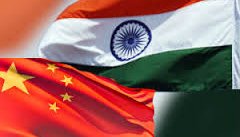 It's not a secret. It's a known fact within the Indian semiconductor (sales) community.
But, somehow when it comes to top management of leading semicon firms, I'm not so sure that they have been struck by the gravity of this fact. Barring a few, whenever I ask them if they use India as a base to increase their global sales, I get a puzzled look. So, I searched the Net, and realised that not much has been discussed about this trade phenomenon. You do get hints of the same from some of the interviews published in Electronics For You magazine and on www.electronicsforu.com (DISCLAIMER: our group publishes these properties), but that's about it. So lemme try and share quick facts:
India is globally known for its engineering talent.
This engineering talent has lead to setting up of 400+ Independent Design Houses (IDH) employing over 100,000 electronics design engineers.
Examples of some of the large IDHs include: Wipro, HCL Technologies, Mistral Systems, eInfochips, etc.
90% of the designs that these IDHs work on, are of global products.
The level of independence that IDHs receive from their clients has drastically increased over the years. In many cases, IDH engineers are free to chose components of their choice as long as their design meets targets set by their customer.
These designs (by IDH) once approved by respective customers are sent for production to customers' manufacturing units, many of which are out-sourced now-a-days.
These manufacturing units are typically based out Asian countries--China being the leader amongst them.
Additionally, 700+ captive design houses (CDH) have been set-up in India (from GE to Huawei) that design electronics products for global markets.
As per estimates, these 700+ firms employ another 250,000-plus design engineers.
Their designs too, follow the same manufacturing path.
Now if we see it from an FAE's perspective in India: the components she promotes through her "design wins" often result in her getting small quantity orders for samples or prototypes.
But if that design she worked upon, gets approved for manufacturing, a sales guy in China, Taiwan or Vietnam gets a very large order.
If you were the global CEO of such a semicon firm--which Country Manager's back would you pat--India or China? While the answer seems simple, but the complications involved in tracking a deal from design to production often results in the wrong back being patted.
The good news is that the number of global firms who have realised this "Designed in India" opportunity has increased in the last couple of years. Better use of ERP and CRM software, customised SKU codes for components sold in India, design-win contests for FAEs in India, etc are some of the techniques being used to grow global sales through India.
I look forward to the day when such firms have two separate teams--one that sells "to Indian" and the other that sells "through India".