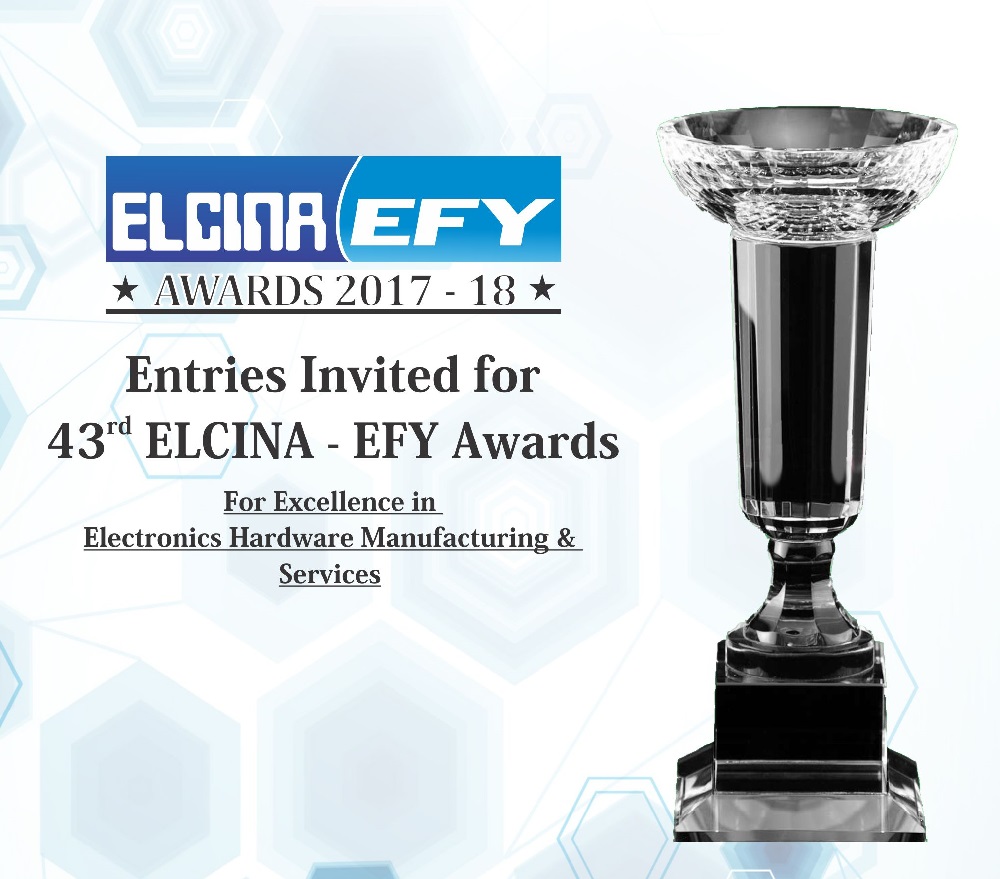 For Excellence in Electronics Hardware Manufacturing & Services
ELCINA, the oldest and largest association representing the electronics manufacturing industry in India, was the first organization in India to institute Awards for Excellence in Electronics in the year 1976. These Awards recognize outstanding achievements of electronics/IT manufacturing & service companies. All electronics/IT Hardware companies with a manufacturing base in India are eligible to apply for the Awards.
The ELCINA-EFY Awards are presented annually for outstanding achievements in-
Research & Development
Export of Electronic Products
Quality
Environment Management
Business Excellence
Entrepreneurial Excellence
Special Award for SME's for Excellence in Innovation
Want more details about the awards?
Get more details about the awards in the PDF, download it to file your nominations.

ALERT: Deadline for filing of nominations is 10th August 2018.

For any queries, contact Shrikant Rao and his team at [email protected] or +91-98111 55335.