[vc_row][vc_column][vc_column_text]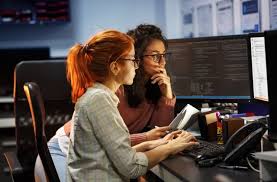 FREQUENTLY ASKED QUESTIONS

Q. What all mediums are there for customers like me to contact EFY?
A. The best medium is email. Simply email us at [email protected]. You can also call us at +91-98111-55335.
Q. How soon can I expect a reply from EFY?
A. We promise to reply to you within 2 to 3 working days. If you don't get a reply within that time frame, please feel free to escalate the issue at [email protected].
Q. Not receiving our emails?
A. Please do 2 things: (1) Add [email protected] to the 'Safe Sender List'; (2) please check your Spam / Junk / Promotion folders.
Q. I did not receive my copy. What do I do?
A. Simply contact us at [email protected]. We will ship a replacement copy within 3 working days, and inform you when it's dispatched.
Q. The quality of my copy is not OK. What can I do?
A. Please let us know at [email protected], and do share photos too. If feasible, ship the copy to us too. This will enable us to investigate the matter better, and try and avoid a repeat in future. We will ship a replacement copy within 3 working days of having received your complaint.
Q. I need to file a complaint or change my address–what details do you need?
A. The best thing to quote is your subscription number. It's mentioned in your Welcome Letter and your e-zine account. But, if you don't remember it, you can share your registered email-ID.
Q. I want to subscribe to the magazine. How can I do that?
A. Simply visit our website subscribe.efyindia.com, and you can subscribe online. But, if you need a form or a Proforma Invoice to send payment by cheque/DD–email to us at [email protected], and we will provide you within 3 working days.
Q. Is there GST on subscriptions or purchase of magazines?
A. No, there is no GST, as on date of publishing this post.
Q. When filling the subscription form, what should I take care of?
A. Great question. We've tried to keep the subscription form–short and simple. In other words, whatever information we've asked for-it's critical. Your mailing address must be accurate. Your pin-code enables better and faster delivery. Your phone number helps delivery personnel to contact you in case of any issue. if you provide your mobile number, then you can receive our SMS too–informing you when we dispatched your copy. And, remind you when your subscription is about to get over. The same is true for your email ID. So, try and ensure all information is provided, accurately.
Q. I paid today, when will your subscription start?
A. The issue from which your subscription starts will be mentioned on the Welcome Letter cum Receipt, which we will email you as soon as we enter your payment in our system.
But the rule of thumb is, we typically print our mailing lists on the 16th of every month. Hence, all subscriptions received by 15th, get started or renewed from the next issue. Else, they start from the next-to-next issue.
Q. I am a subscriber of print. Can I access the e-zine too? How?
A. Yes, as on date, EFY provides e-zine as a free service to subscribers of print magazines. We will send your login details along with your Welcome Letter cum Receipt.
Q. How will my copies be sent to me?
A. By default, we send copies by Indian postal system. We also have the option for subscribers to pay extra (approx Rs 35 to 50 per copy, depending on your region) to upgrade to delivery by courier or Registered Post (if courier delivery is doubtful).[/vc_column_text][/vc_column][/vc_row]